Hubli
Following the typically rough Indian road, surrounded by fruit trees full of big ripe mangoes and jack fruit, takes you to a very special place in the small city of Hubli in the South of India. A little way off is a gentle lake, where if you were to stay the night you'll hear the chirping of hundreds of geckos.
We are welcomed very warmly and invited in to walk through the humble building. Inside a small community of artisans is at work, producing beautiful and intricate items, with immense detail, intricacy and skill. The sounds of printed blocks being slammed onto fabrics, the whirring of sewing machines – seeing the creativity and positivity in this place you wouldn't think it's a rehabilitation hospital for those suffering from leprosy.
In many ways when you visit Hubli you just don't get the "down and out" feeling that might be conjured on a visit to a leprosy hospital. There is a positivity in this place.
Inside a beautiful lady named Sara Swaphi sits at a sewing machine putting together presentation bags, which have been screen printed in other parts of the hospital. Sara only has one leg and would find it difficult to get work elsewhere. In the hospital she is not only treated, but given work that pays her a fair wage, giving her dignity to earn a living for herself.
There are many others here, who have all been embraced into this uplifting community, given value and respect. In other parts of India they might be considered unclean and not able to find work because of their disability.
It can become very challenging for people with disability because of the broken roads, tough terrain and lack of accessibility in India. However in Hubli these needs are considered and valued.
As we spend the next couple of days in the hospital we see that this is much more than community, it is a family. A family we were privileged to be welcomed into for a short time, and one that Change Threads is proud to support.
---
Leave a comment
Comments will be approved before showing up.
---
Also in Fair Trade Stories & Case Studies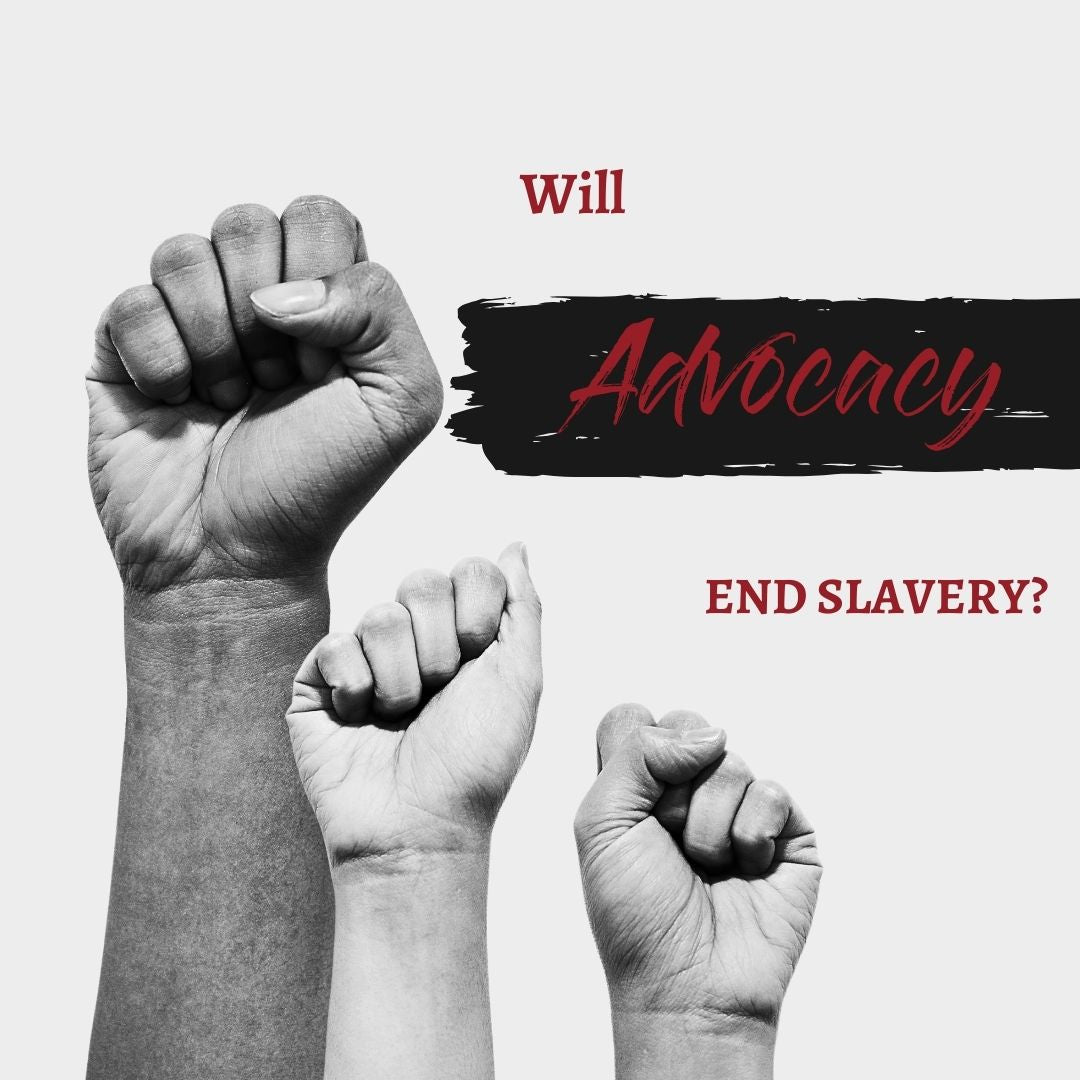 In the urgent battle against modern-day slavery, we must confront a crucial question: Is advocacy alone enough? Will advocacy end Modern day slavery?  Is lobbing government, running awareness campaigns about slavery, sending letters to companies about their supply chains all enough to see systematic change?
In the blog "Embracing Shalom: Beyond Peace, Toward Wholeness," the profound meaning of the Hebrew word "Shalom" is explored . Beyond its translation as "peace," Shalom represents complete wholeness and harmony, encompassing physical, emotional, and spiritual well-being. The blog looks at its historical roots, its significance across religions, and the personal challenges it poses. Embracing Shalom necessitates confronting biases, changing thinking patterns, and facing pain and difficult situations. Despite the discomfort, this transformative journey leads to self-discovery and compassion. The blog encourages readers to reflect on how they can bring Shalom to themselves and others, emphasizing that it's not just a destination but an ongoing, evolving process fostering inner harmony and peace in a chaotic world.
"In this heartfelt blog, I share my personal journey as a dyslexic individual and the transformative power of embracing neurodiversity. Through my experiences, I've shaped Uplift Fair Trade into a haven where everyone, regardless of ability, can shop comfortably. The blog delves into the inclusive ethos behind our unique shopping experience, emphasising empathy, understanding, and genuine care for all, from where we source our products to the end user.