India Trip 2015 - Society for Child Development Visit
Reflections from 2015 trip to India.
Anna was invited to be a guest speaker at a Fair Trade meeting that MESH had organised. She suggested that I go and visit Society For Child Development  to see what they are doing there, and to ask for a few customisations to one of the products.
I was greeted at the large ornamental gate of SOCD - inside a four level concrete building, a bright bicycle wheel sculpture hung above the entrance and the large open courtyard had a blanket of petals in one corner where the flower petals had been salvaged from the temples to be dried and cut, worked into powder, paints and incense products.
"Kept left for the dog, please", I just got to the left before a large dog stirred and its bark echoed across the courtyard. "He likes he's sleeping" laughed my friendly guide. Into the office space past a number of tightly-knit desk spaces, a hive of activity all around.
In the office I sat and talked with the energetic Madhumita Puri, who's vision for SOCD is to see disabled youth and adults given an opportunity to live a life of dignity and purpose. It was exciting to hear usually 80 and up to 120 disabled artisans are given work at SOCD, depending on orders. The products created here are made from recycled, waste or plant materials. Designers create the products, being mindful of the skills and capabilities of he artisans, as well as the varying nature of the materials they make the products from. SOCD has been able to put on a school as well, for disabled kids, which I was told was running that day. After being shown some of the new products that had been developed - and remembering to take photos of these to show Anna - I was invited to take a look around and explore for myself and see just what everyone was up to.
A group of blind artisans sat weaving fabrics together while others at a table were focused on rolling incense sticks together. Helpers sat with them making sure they had the bits and pieces they needed to complete their tasks. Was really incredible watching them.
Off this room I found the school for children with disability. Kids had just finished an activity and were about to have lunch. The class stared at me a little bewildered when I stumbled in and said hi. One boy though, had an enormous smile on and we shook hands, and everyone wanted their hands shaken and photos taken after that. Their faces on seeing their own picture.
Around the back and passed a door where many were sitting down about to have their lunch, to a beautiful outdoor area where a group of young men were making various things. One, with no right arm below the elbow, was using a paper-mache type paste to create bowls, another was creating the incense sticks. There was a few cheeky ones amongst them, and one was an absolute performer striking a bevy of crazy poses while the others laughed happily. He came at me saying something and Madhumita Puri exclaimed "Oh, Tskk!" and pushed him away gently, while he and the others laughed. I was definitely being teased!
After some exuberant hand shakes and thankyous I headed up stairs, where Madhumita Puri introduced me to the designers. Then on the roof area where many artisans sat weaving products like bags, purses, wallets together at sewing machines, and finally out where waste materials were being sorted and cleaned. It really was quite incredible to see how much was going on here - each room filled with activity.
Madhumita Puri showed me some products they had been developing as her assistant darted in and out of a back storeroom, retrieving the varying products. She talked a little about what it was like when a new person would come for work, describing that often the disabled youth have been treated as too special, have had everything done for them and so have never been empowered to do things for themselves. "I am not your mumma, I have to say" says Madhumita sternly and then breaks into laughter, "Oh the amount of times I have to tell them that." She describes when a new person is trained in something, and suddenly realise they can do it themselves, the pride they take in that moment, in their creations, that sense of achievement. Dignity.
I can see the Madhumita Puri and the many others at SOCD have created an atmosphere of true empowerment, where providing an opportunity to work is opening up so much more.
---
Leave a comment
Comments will be approved before showing up.
---
Also in Fair Trade Stories & Case Studies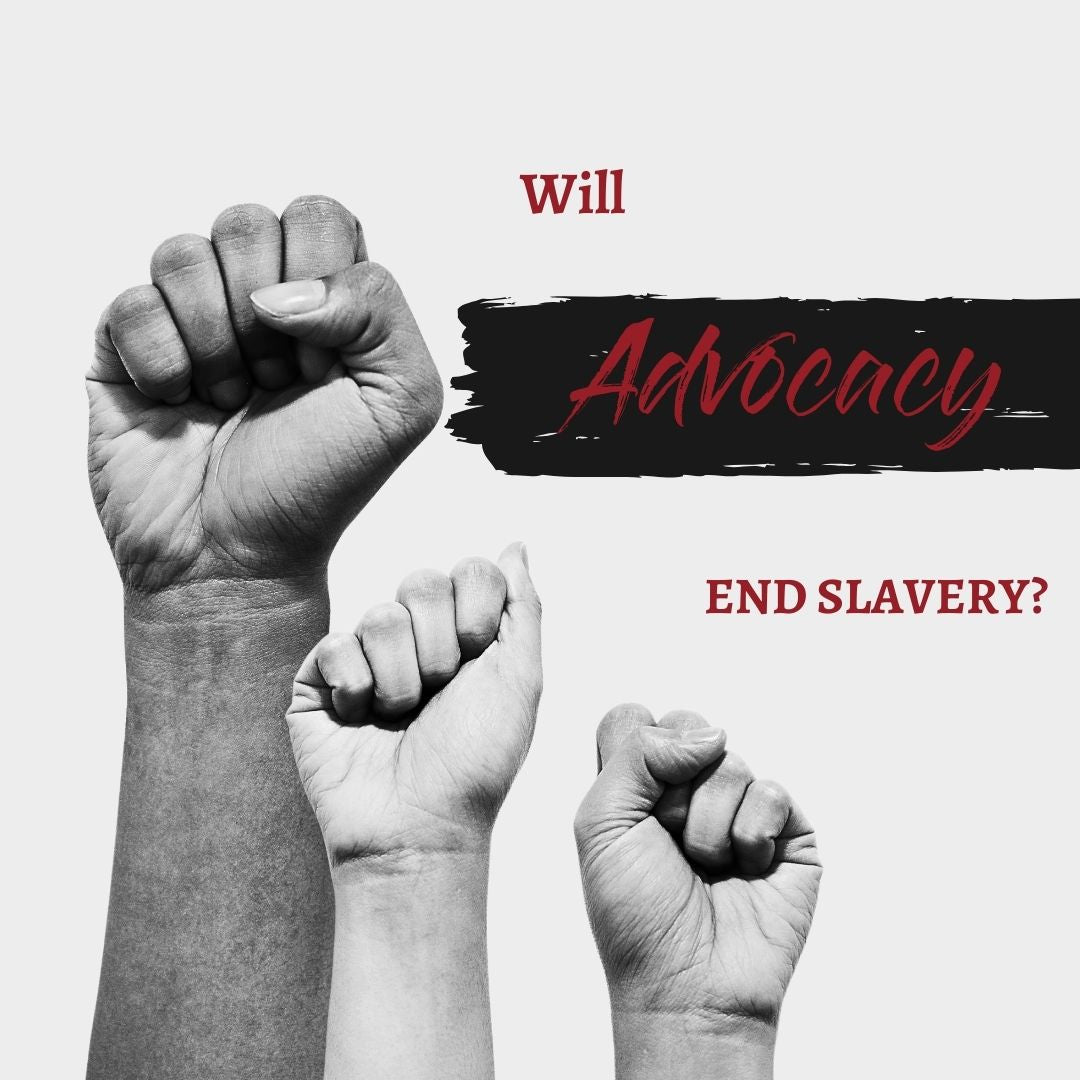 In the urgent battle against modern-day slavery, we must confront a crucial question: Is advocacy alone enough? Will advocacy end Modern day slavery?  Is lobbing government, running awareness campaigns about slavery, sending letters to companies about their supply chains all enough to see systematic change?
In the blog "Embracing Shalom: Beyond Peace, Toward Wholeness," the profound meaning of the Hebrew word "Shalom" is explored . Beyond its translation as "peace," Shalom represents complete wholeness and harmony, encompassing physical, emotional, and spiritual well-being. The blog looks at its historical roots, its significance across religions, and the personal challenges it poses. Embracing Shalom necessitates confronting biases, changing thinking patterns, and facing pain and difficult situations. Despite the discomfort, this transformative journey leads to self-discovery and compassion. The blog encourages readers to reflect on how they can bring Shalom to themselves and others, emphasizing that it's not just a destination but an ongoing, evolving process fostering inner harmony and peace in a chaotic world.
"In this heartfelt blog, I share my personal journey as a dyslexic individual and the transformative power of embracing neurodiversity. Through my experiences, I've shaped Uplift Fair Trade into a haven where everyone, regardless of ability, can shop comfortably. The blog delves into the inclusive ethos behind our unique shopping experience, emphasising empathy, understanding, and genuine care for all, from where we source our products to the end user.