How Mothers in India are Able to Make an Income from Tatting - Anita's Story
People in isolation everywhere have been discovering the joy of making and creating, from DIY projects around the house to learn how to make sourdough bread. I even dusted off the sewing machine!  But for a wonderful group of women in Delhi, craft is not just for this pandemic time, it is their livelihood, their social connection, their hope for the best for their children's future. 
Artisan - Anita Paul
Organization - Anand Crafts 
Location - Delhi, India 
Craft Specialities - Tatting
Anita Paul is president of Anand Crafts in Delhi.  This self-help women's group began in a leprosy colony in 1999. The women were taught the traditional tatting technique by an elderly English woman who did not speak Hindi!  Tatting is a traditional way of making delicate lace using loops and knots with cotton thread and a small shuttle. Some of Anita's favourite Anand Craft products are tatted bookmarks,  snowflake pattern decorations and papier-mache jewellery boxes. 
Anita joined the group when her second son was born. She and her husband were struggling to live on his income. Anita was invited by the group to be trained in tatting and jewellery making and when her work had reached a quality standard she was able to earn an income. Working from home gave Anita and other mums the advantage of being able to care for their young families while earning much-needed income. 
"All the women in the group were able to cover their children's fee, cover other small expenses for their family such as the purchase of LPG gas cylinder. They were able to save money for their children's marriage."
As president, Anita also looks after administration matters for  Anand Craft, with help from MESH and her husband who has an accounting background.
The Covid-19 lock-down has been an incredibly challenging time for the group. While members usually benefit from the social connection of regularly meeting and working together, currently,  members are at home caring for their families. Anand Craft's market is fully dependent on export sales through MESH. These have come to a standstill, so women are living off savings.  Selling products locally is challenging as most people have little left to spend on non-essential items. 
There is a fear about the availability of raw materials post-pandemic but also great hope for the future. Anand Craft aims to develop more products of interest for local customers, increasing their market.
They will continue to provide income for women disadvantaged by lack of employment opportunities in their local community. Being part of the Fair Trade movement has provided a market place where even small orders can help the women survive financially.
Fair payment for the time taken to produce a single item, transparency and accountability are high on Anita's list of the Fair Trade principles that she values most. 
"Over the years we built transparency into the group. The women are all aware of ongoing orders, labor costs of different products that we work with and how much each in the group is being paid." 
They are also encouraging their local community to respect their environment through public awareness campaigns. 
I had the privilege of visiting this group, seeing Fair Trade principles in action.. My impressions were of laughter and caring friendships, fingers flying, cotton threads being quickly turned into the most fragile, intricate designs.  The delicate design of the tatted products says a lot about the beautiful,  supportive social connections within Anand Craft. 
You can read our blog about our visit with Annand craft in 2015 here: 
https://upliftfairtrade.com.au/blogs/news-and-stories/50899461-india-2015-annand-crafts-artisans-pop-into-mesh
---
Leave a comment
Comments will be approved before showing up.
---
Also in Fair Trade Stories & Case Studies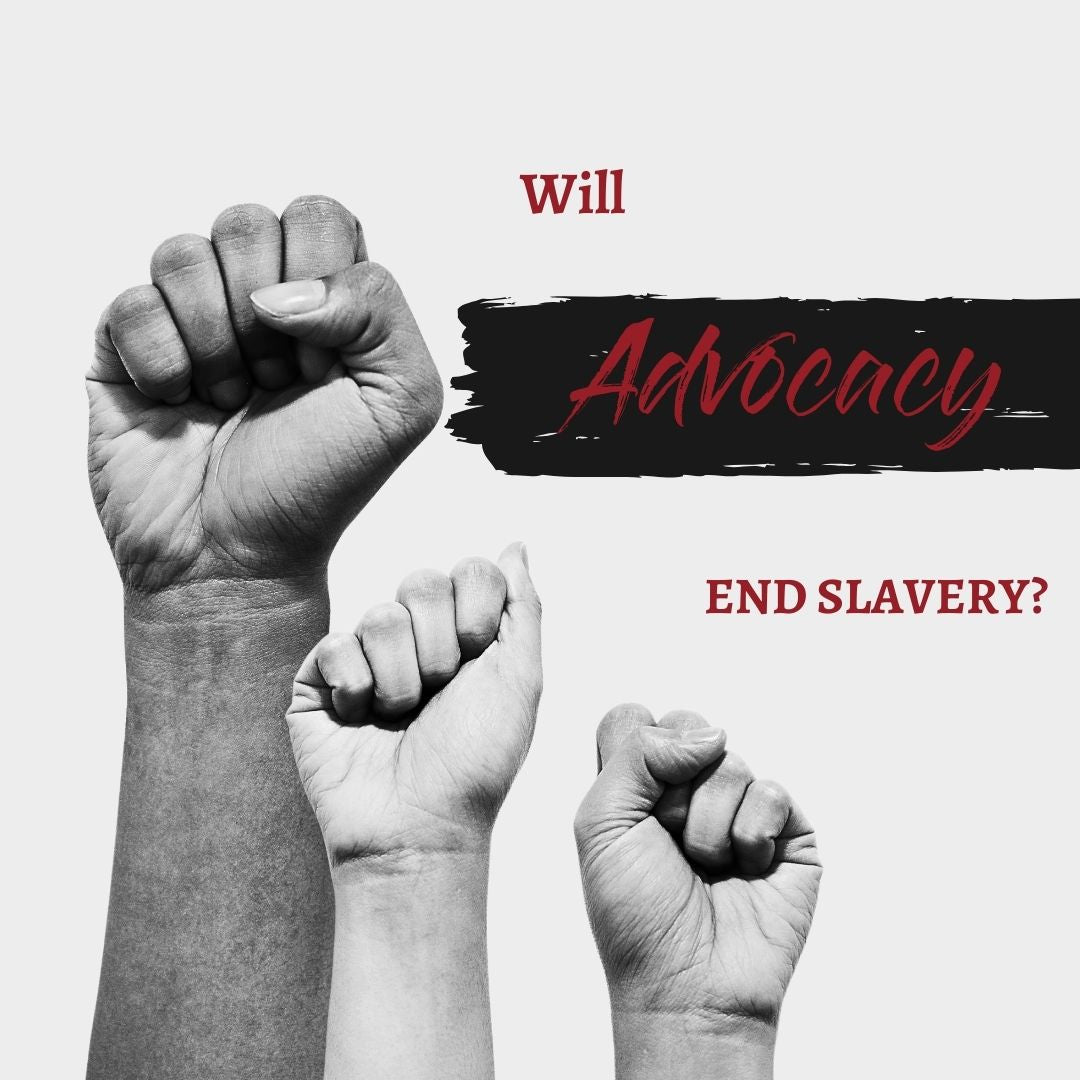 In the urgent battle against modern-day slavery, we must confront a crucial question: Is advocacy alone enough? Will advocacy end Modern day slavery?  Is lobbing government, running awareness campaigns about slavery, sending letters to companies about their supply chains all enough to see systematic change?
In the blog "Embracing Shalom: Beyond Peace, Toward Wholeness," the profound meaning of the Hebrew word "Shalom" is explored . Beyond its translation as "peace," Shalom represents complete wholeness and harmony, encompassing physical, emotional, and spiritual well-being. The blog looks at its historical roots, its significance across religions, and the personal challenges it poses. Embracing Shalom necessitates confronting biases, changing thinking patterns, and facing pain and difficult situations. Despite the discomfort, this transformative journey leads to self-discovery and compassion. The blog encourages readers to reflect on how they can bring Shalom to themselves and others, emphasizing that it's not just a destination but an ongoing, evolving process fostering inner harmony and peace in a chaotic world.
"In this heartfelt blog, I share my personal journey as a dyslexic individual and the transformative power of embracing neurodiversity. Through my experiences, I've shaped Uplift Fair Trade into a haven where everyone, regardless of ability, can shop comfortably. The blog delves into the inclusive ethos behind our unique shopping experience, emphasising empathy, understanding, and genuine care for all, from where we source our products to the end user.