How Our Fair Trade Woollens are Made - Kumbeshwar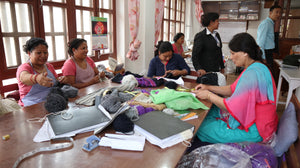 A Look Into the Processes of Kumbeshwar Technical School, Nepal 
Thanks to the generous contributions to our GoFundMe campaign and online sales at the beginning of the year we were able to send money off to a group that had been awaiting payment since the bushfires! We are all so grateful for the support and compassion people showed us during the bushfires and although we are far from being out of the woods yet we are happy that we were able to pay for a shipment from Kumbeshwar full of hand-knitted goodies before we were all hit with Caronavirus and get the beautiful woolens just in time for the cold season! 
Kumbeshwar Technical School (KTS) was established in 1983 to support the needs of low-income families throughout Nepal. "KTS offers key opportunities to create a secure future. Local children from low-income families learn vital literacy skills and receive a broad and quality education in the KTS Nursery and Primary School. Vocational training in carpet weaving, hand knitting, and carpentry opens access to a wide range of employment opportunities. KTS assists in the creation of income-generating programs that directly benefit low-income groups and, in particular, women and the physically challenged. Orphans and destitute women are offered a home, education, and training. KTS also works to empower the local community and the wider population to take responsibility for themselves and their future. As a founder member of Fair Trade Group Nepal and a Guaranteed member of WFTO Global and WFTO Asia, as well as a member of Goodweave Nepal KTS strongly believes in Fair Trade practices and is committed to working with its producers to create Fair Trade products."
When visiting KTS last year, we observed that there were many pieces of leftover yarn that weren't being used. As a part of our dedication to the environment and sustainability, we asked the women if it was possible to knit with the leftover yarn. They have been able to create wonderful rainbow designs in their products, making each piece unique. The only downside to each product having a slight variation means it can be a bit harder to sell online. However, we hope people will be able to understand or dedication and love the fact that what they buy is handcrafted, eco friendly, and different from any other!
Production is done by hand as much as possible in order to provide more job opportunities to those who need it. All the products are made with love by skilled knitters and meticulously checked by their team before dispatch. Kumbeshwar was able to give us some insight on how their process works from start to finish and how they incorporate the ten principles of fair trade in all of their work. 
Raw Materials 
Due to the limited availability of raw materials in Nepal, KTS sources their sheep wool from New Zealand and cotton from India. The raw wool is then machine spun in Nepal.
Colouring/ Dying 
KTS has its own dying unit with both hand and machine dying facilities and they integrate the use of both methods. Both methods are used to improve the consistency of the colour and reduce costs to allow them to compete in the market in terms of price, quality, and demand. 
AZO free dyes are used to dye their raw materials. In efforts to reduce the environmental impact of the dying process, KTS has installed an effluent treatment plant that removes harmful chemicals from the water before it is released. 
Yarn Winding
The dyed yarns are then rolled into a ball to improve efficiency when knitting. The winding is done by hand at their house workshop. 
Hand Knitting 
There are over 2000 home-based artisans registered with KTS. Hand Knitting is done at home by home-based female artisans. The dyed yarn is collected by individual artisans and delivered to leaders with the product specifications. Artisans are than guided through on how to make the first sample and once confirmed they are able to start producing the products. 
Quality control 
Once a product is complete it is checked through many levels of quality control before the product is packed and dispatched. The products are finished off with buttons, labels, and lining by their quality control team at their office. 
We are so happy to be able to support such great projects such as Kumbeshwar due to the support given by our lovely customers! 
We were blown away when opening up the beautiful hand-knitted woolens! The quality, detail, and smell of lanolin were amazing. We are so excited to have such a beautiful winter range from Kumbuswar this year despite all the hardships the past year has thrown at us. 
You can shop our new woollens range here: 
https://upliftfairtrade.com.au/collections/winter
---
Leave a comment
Comments will be approved before showing up.
---
Also in Fair Trade Stories & Case Studies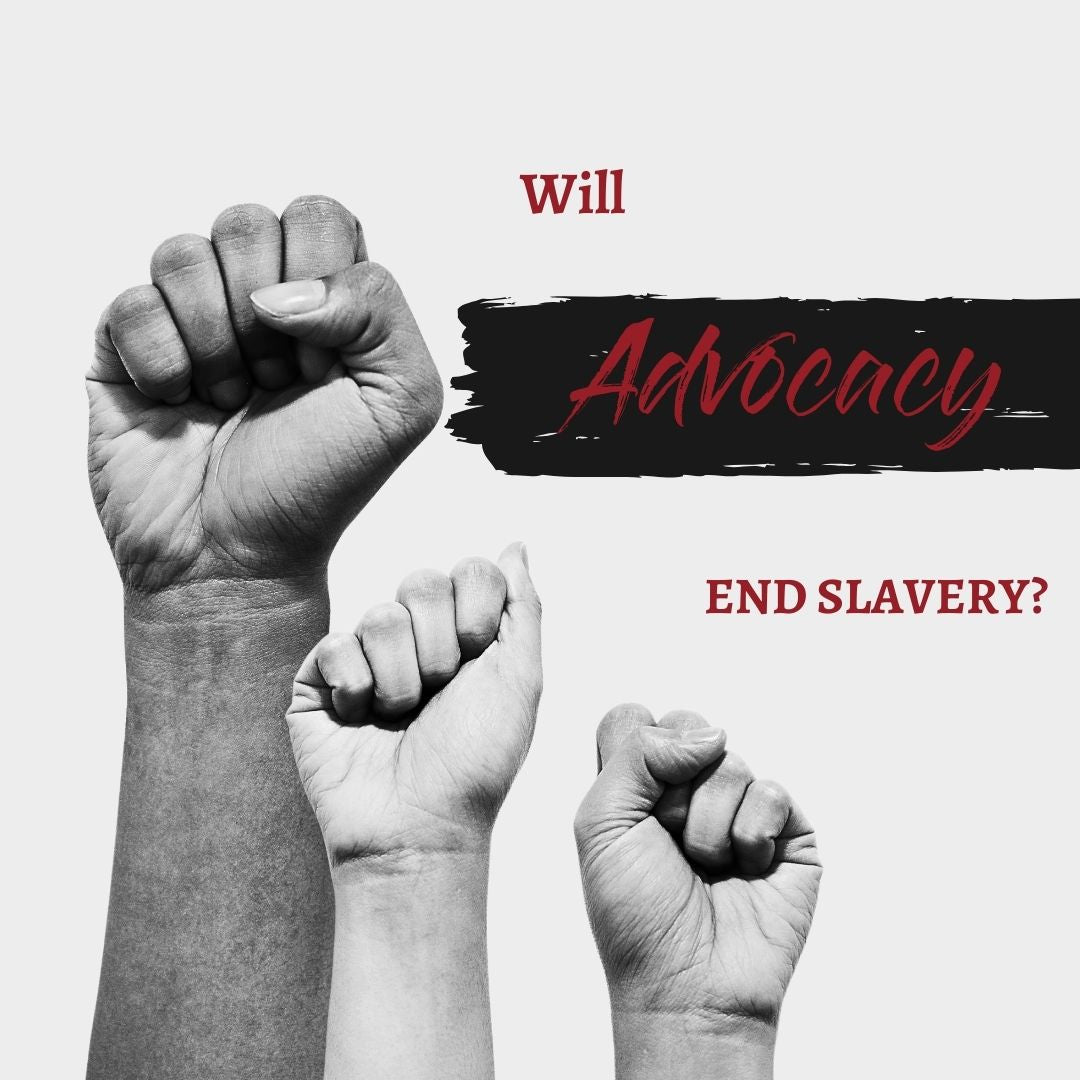 In the urgent battle against modern-day slavery, we must confront a crucial question: Is advocacy alone enough? Will advocacy end Modern day slavery?  Is lobbing government, running awareness campaigns about slavery, sending letters to companies about their supply chains all enough to see systematic change?
In the blog "Embracing Shalom: Beyond Peace, Toward Wholeness," the profound meaning of the Hebrew word "Shalom" is explored . Beyond its translation as "peace," Shalom represents complete wholeness and harmony, encompassing physical, emotional, and spiritual well-being. The blog looks at its historical roots, its significance across religions, and the personal challenges it poses. Embracing Shalom necessitates confronting biases, changing thinking patterns, and facing pain and difficult situations. Despite the discomfort, this transformative journey leads to self-discovery and compassion. The blog encourages readers to reflect on how they can bring Shalom to themselves and others, emphasizing that it's not just a destination but an ongoing, evolving process fostering inner harmony and peace in a chaotic world.
"In this heartfelt blog, I share my personal journey as a dyslexic individual and the transformative power of embracing neurodiversity. Through my experiences, I've shaped Uplift Fair Trade into a haven where everyone, regardless of ability, can shop comfortably. The blog delves into the inclusive ethos behind our unique shopping experience, emphasising empathy, understanding, and genuine care for all, from where we source our products to the end user.