How to Support Small Businesses (Without Spending a Cent)
With so many small businesses and individuals struggling right now it's easy to feel a little helpless if you don't have money to spend at local and small businesses. We have come up with a few ways you can support your small and local businesses that are free! Each of these things can help a small business big time.
Social Media 
Follow them on Social Media 
Repost their Posts on your own social media 
Share their Profile to all your friends and family 
Like, Comment, Share, Save their Posts 

Liking a post can help big time with the algorithms on social media. To help the algorithm even more do all 4 (like, comment, share and save posts) its a quadruple threat which is the most helpful!  

Post photos of their product or service on your own social media! For us we love when customers share photos of them wearing their Fair Trade Clothing or Ethical homewares around their house! Its especially special for us at Uplift Fair Trade as we can then pass on the images to the amazing artisans who made the products! 
Subscribe to their Newsletter 
Subscribing to a small businesses newsletter  can keep you in the loop of what they are up to and it will keep them in the back of your mind, when you are ready to spend! 
Write a review on Google or Facebook 
According to a Forbes article "92% of consumers read online reviews of local businesses in order to determine whether these businesses are good or not, with 80% considering reviews just as important as personal recommendations."
So if there is a small business you love and want to support, taking two minutes to write a bit about what you love about them can really help them out with potential customers! 
Tell a friend!
Word of mouth and networking is one of the best ways to promote a small business! 
Grab some of their flyers and hand them to your friends that might be interested. 
Connect the small business with other businesses that might be able to work together. Maybe a retail store might be offering wholesale or an office needs a new air con and you know another small business that fits air conditioning, maybe you can recommend them to each other! These are just two examples but there are so many ways businesses can connect with each other and work together.
Give Good Honest Feedback 
Tell businesses what you would love to see from them! This could be related to the products they sell, the content they post on social media, how their website runs or their customer service. This could be done by a simple email or chat face to face. Pointing out even the small things that might need a bit of fixing can be super helpful as the small business owner has lots on their plate and can often miss the small things such as spelling mistakes on their website. 
Small business owners are doing it tough at the moment so if there is something you love that they are doing, let them know! They could definitely do with the encouragement and reassurance.
Write a blog post about them! 
This is a bit more for the people who have a following on their own platforms. Blogs can help larger groups of individuals grain awareness of businesses as well as linking businesses websites can help bring them up on the google ladder and hopefully get more traffic to their website.  
Organise an event
Obviously not everywhere can be doing events or markets at the moment but when we can, markets can be a super effective way to gather lots of people to support a bunch of small businesses at once! At Uplift Fair Trade, we love doing events to speak and connect people with our range of Fair Trade goodies! 
Volunteer Your Time
Most small businesses have limited staff and resources to achieve things they need to. A great way to show your support might be to offer a skill you have to your local small business. Skills might include designing a new logo or poster, fixing a light, offering to give them a bathroom break if they are in a physical shop (random but very helpful), fixing up a website glitch and so much more. 
Support Uplift:
Facebook: Uplift Fair Trade 
Instagram: uplift_fair_trade
Sign up to our newsletter: here
Write a review: here
Organise an event: read more
Contact us: here
Wholesale details: https://upliftfairtrade.com.au/pages/wholesale 
---
Leave a comment
Comments will be approved before showing up.
---
Also in Fair Trade Stories & Case Studies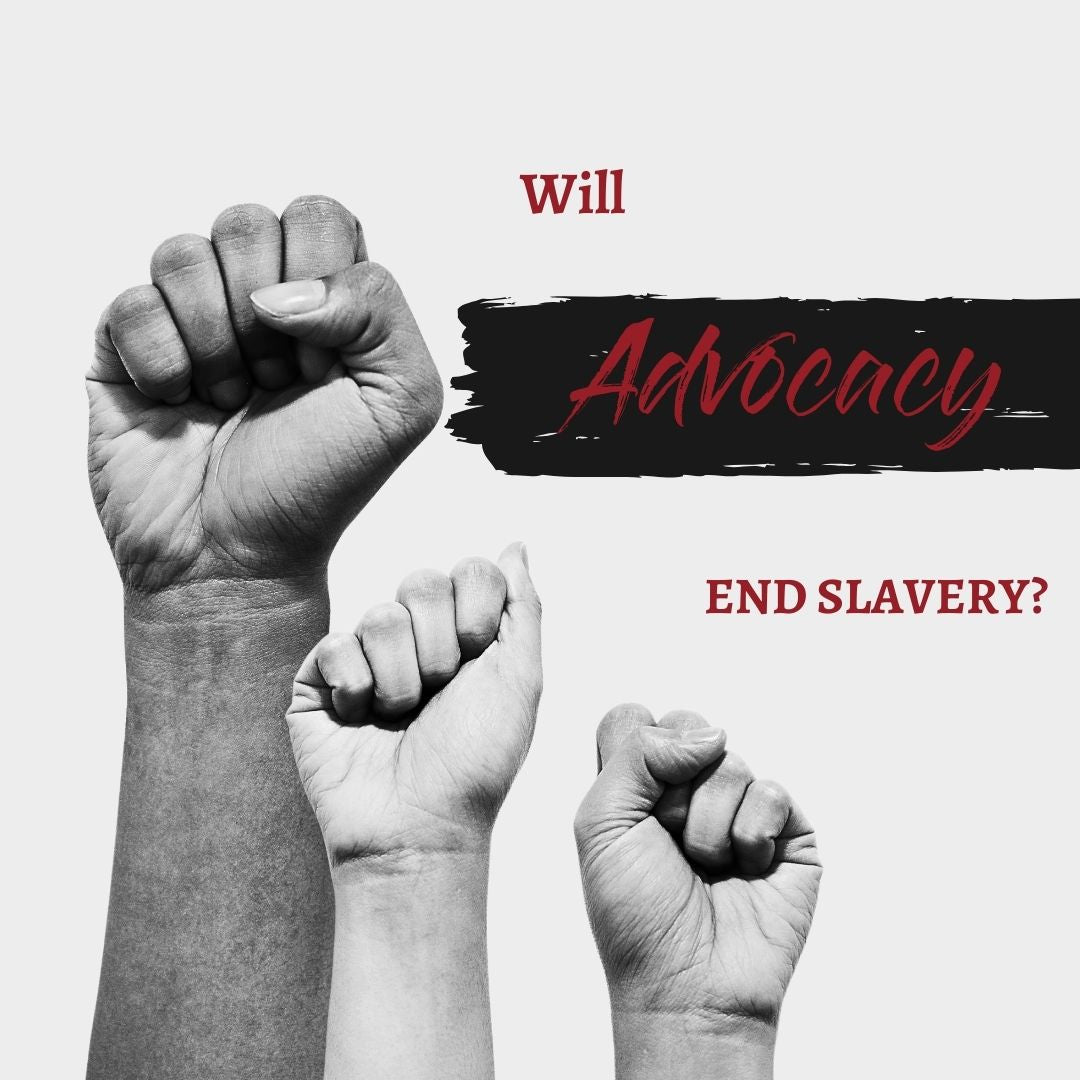 In the urgent battle against modern-day slavery, we must confront a crucial question: Is advocacy alone enough? Will advocacy end Modern day slavery?  Is lobbing government, running awareness campaigns about slavery, sending letters to companies about their supply chains all enough to see systematic change?
In the blog "Embracing Shalom: Beyond Peace, Toward Wholeness," the profound meaning of the Hebrew word "Shalom" is explored . Beyond its translation as "peace," Shalom represents complete wholeness and harmony, encompassing physical, emotional, and spiritual well-being. The blog looks at its historical roots, its significance across religions, and the personal challenges it poses. Embracing Shalom necessitates confronting biases, changing thinking patterns, and facing pain and difficult situations. Despite the discomfort, this transformative journey leads to self-discovery and compassion. The blog encourages readers to reflect on how they can bring Shalom to themselves and others, emphasizing that it's not just a destination but an ongoing, evolving process fostering inner harmony and peace in a chaotic world.
"In this heartfelt blog, I share my personal journey as a dyslexic individual and the transformative power of embracing neurodiversity. Through my experiences, I've shaped Uplift Fair Trade into a haven where everyone, regardless of ability, can shop comfortably. The blog delves into the inclusive ethos behind our unique shopping experience, emphasising empathy, understanding, and genuine care for all, from where we source our products to the end user.