Where do your clothes go after donation and what can you do about it?
Lessons learned from ABC Foreign Correspondent's 'Dead White Man's Clothes'
Annually, 4 million tonnes of used textiles are shipped from the Global North to the Global South, speaking to the extent of environmental damage done by the fast fashion industry. This also is telling of the very real consequences of global consumption.
An ABC spotlight on Ghana reveals that 60% of landfill beside Korle Lagoon in the capital, Accra, is secondhand clothing. This is far from an idyllic environment for the 100,000 people living and working nearby. Weekly, the West African nation is burdened with about 15 million items of clothing shipped from Western nations, including Australia. This figure is disturbing as approximately 40% of the clothing is not fit for wear. 
This practice of dumping excessive secondhand clothing in Ghana undermines local economies, which produce quality artisanal goods, also supporting sustainable services. Nevertheless, Western actors take advantage of the precarious situations facing those looking for employment. A significant portion of the used clothing is resold in one of West Africa's used clothing hubs - Kantamanto markets. "The women who carry the burden" of used clothing to sell are not earning a decent daily wage and are not adequately protected. It is noteworthy that around 6 million clothing items from the market end up as waste every week. Even though Ghana-based used clothing importers could profit, they face the risk of receiving a container of clothing that is worth less than their investment.
However, the situation was not always this dire, as according to a local importer, there was a time where the used clothing business was providing opportunities. This was because the clothing was of better quality. Andrew Greaves, for ABC Foreign Correspondent, witnesseda bale of used clothing from Australia be deemed essentially worthless, with clothing displaying sweat, missing buttons and bloodstains. Therefore, it is important for individuals donating clothing to charity shops or placing items in clothing bins to realise that they could be part of this crime. It is even more likely that they are if they are purchasing from fast fashion companies, although high fashion is not exempt.
Accra's waste manager, in stating to the ABC that Ghana has become a dumping site for the West is right. There is no justification. The local people living in the capital have little option but to burn the waste which is an unfortunate and extremely hazardous consequence created by the irresponsible actions of used clothing trading nations & their consumers. The waste also ends up in Accra's sewers and the ocean when the rains come, creating further dangerous situations, including flooding and threats to public and marine health. 
The blame clearly lies with foreign actors and individuals of nations complicit in reinforcing the suffering that is still felt today from colonial expansion and industrial revolution. The ABC piece ends with the telling fact that 30 million used clothing items end up in Ghanaevery 2 weeks, despite the country's population being 30 million - the problem is being shipped to Ghana in the form of "obroni wawu" — dead white man's clothes.
What can the individual consumer do?
When you are ready to donate clothing, ensure that the clothes are still in a good condition and not falling apart. If your clothing is in a bad condition find other ways to use the material! Some places will take old rags and make them into something new.  Exercising long-term thinking and cultivating a more ethical approach to living would be an impactful start. Investing in high-quality and ideally, WFTO certified Fair Trade pieces is a good way to achieve greater longevity for your wardrobe. Uplift Fair Trade supports the work of certified Fair Trade artisan initiatives in different parts of the world, including Ghana, through our online and physical shop servicing Australia and New Zealand. Global Mamas functions to empower Ghanaian women and their families through providing a platform for their artisanal skills to be shared with the world. These include bespoke batik dyeing, glass bead jewellery making and décor design and shea butter production. You can shop Global Mamas products via Uplift Fair Trade. 
By choosing to invest in local artisan economies, such as those in Ghana, that provide invaluable contributions to the arts and international community, you are choosing to fight against the damage that is being done by the used clothing business. 
Click here to access the ABC Article 'Dead White Man's Clothes' by Linton Besser in Ghana.
Click here to watch ABC Foreign Correspondent's 'Dead White Man's Clothes' documentary.
You can find out more about Fair Trade here.
---
Leave a comment
Comments will be approved before showing up.
---
Also in Fair Trade Stories & Case Studies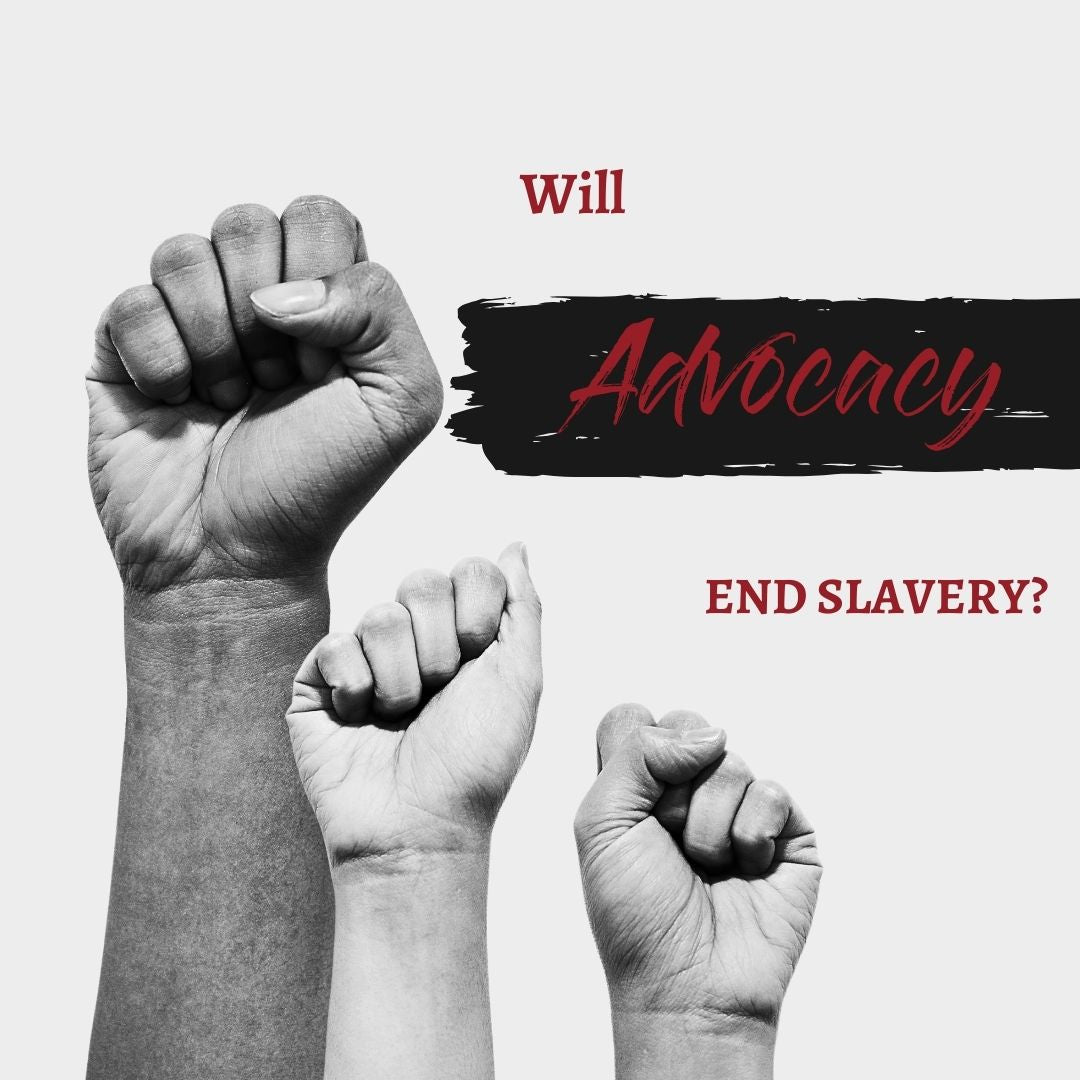 In the urgent battle against modern-day slavery, we must confront a crucial question: Is advocacy alone enough? Will advocacy end Modern day slavery?  Is lobbing government, running awareness campaigns about slavery, sending letters to companies about their supply chains all enough to see systematic change?
In the blog "Embracing Shalom: Beyond Peace, Toward Wholeness," the profound meaning of the Hebrew word "Shalom" is explored . Beyond its translation as "peace," Shalom represents complete wholeness and harmony, encompassing physical, emotional, and spiritual well-being. The blog looks at its historical roots, its significance across religions, and the personal challenges it poses. Embracing Shalom necessitates confronting biases, changing thinking patterns, and facing pain and difficult situations. Despite the discomfort, this transformative journey leads to self-discovery and compassion. The blog encourages readers to reflect on how they can bring Shalom to themselves and others, emphasizing that it's not just a destination but an ongoing, evolving process fostering inner harmony and peace in a chaotic world.
"In this heartfelt blog, I share my personal journey as a dyslexic individual and the transformative power of embracing neurodiversity. Through my experiences, I've shaped Uplift Fair Trade into a haven where everyone, regardless of ability, can shop comfortably. The blog delves into the inclusive ethos behind our unique shopping experience, emphasising empathy, understanding, and genuine care for all, from where we source our products to the end user.