Benefits of Fair Trade - Giving Hope for the Future
Sarita
---------------------------------------------
FAIR TRADE ARTISAN STORIES

Bringing you stories from artisans across the globe!
 By Sophie Dohnt 
One of our most popular products here at Uplift Fair Trade are the Fruit and Vegetable bags, a great eco-friendly alternative to plastic when you do your Fruit and Vegetable shopping.  
One of the Artisans who sews them for us is Sarita. Sarita works as a tailor in a leprosy community in Faridabad, India.  She has two children and lives at home with her husband and parents in law. She enjoys singing and has worked with MESH, our Fair Trade partner in India, for some years now. 
Organisation:

  BMKA/ MESH
Location:

  Faridabad, India
Sarita came to be involved with the Fair Trade organisation when her brother in law had an accident and her family had to move into her in-law's household. MESH was offering work in the colony for tailors. Through a training program with MESH Sarita has had training and has learned patterns for the products. One of these patterns is the popular Eco-friendly, Veggie Bags that can be used instead of plastic bags while shopping. Sarita says that the Veggie Bag is her favorite Fair Trade product.
The work that Sarita does is important as it provides her family with additional income that the family can spend on household needs as well as saving some so that over time her and her husband will be able to buy a house. This fair income also means that Sarita can send her two children to a good school to get a good education. These are some of the personal benefits of Fair Trade to Sarita and her family.    
 On a normal day, Sarita's routine consists of taking her children to school, housework, meal preparation, and tailoring during the day.
 Due to the Corona Virus work for her has been slowed. She says that her daily routine has changed and that she is spending more time with her family. Due to the strict lockdown laws in India, she has not been able to take any major steps to adapt during this time. Sarita has used all of the leftover fabric that she had to make and distribute masks to the members of the Leprosy community to help provide personal protection.

She says that her hope for the future is that things will soon get back to normal so that she can get back to work and earn income for her family and continue saving up to buy a house.  She believes being part of the movement of Fair Trade globally will hopefully help them get back on their feet "Fair Trade had started initially to help small artisans and workers, therefore, we hope that post corona pandemic fair trade will come out with some steps to help the small artisans." Sarita wishes to say to our Uplift Fair Trade supporters and customers, " I like to thank you all. I believe that we shall be able to fight against this coronavirus together."

Sarita's community is has undergone adversity before, a weaving group in the community, who Uplift Fair Trade has also partnered with in the past, The Bharat Mata Kusht Ashram (BMKA) provided work for people affected by leprosy, themselves or family members. This group uses traditional looms to create beautifully handcrafted kitchen and household fabrics, such as tea towels and table cloths. Sadly, demand for these handwoven goods has reduced meaning that fewer people in the colony have fair work provided for them. On top of this, in May last year, the government was doing road widening and did not give adequate time for the residence to move so the weaving unit and some front parts of houses were bulldozed over leaving members of the community with no equipment or place to work. It was a frightening time for the colony.
One of Sarita's goals for the future is to start her own group in the community consisting of all the individual tailors. This means that work will be shared evenly and good systems will be in place so that the group can work within the Fair Trade principles. The Fair Trade principle of transparency is an important value to Sarita as it helps avoid misunderstanding. She also highly values producing Fair Trade products with good quality. These two values are what Sarita's group will address first, by re-skilling the members of BMKA with the help of MESH these community members in the leprosy colony can continue to work for a living wage, helping themselves out of poverty.  

Sarita says that one fun thing about her is she just can't stop smiling. I think that is a testimony to her and her community. Through all the hard times that they have gone through they still find joy in life and have a smile on their face. Even during a time like this.  She says she has "no fear, whatever happens, it's in Gods' hand".
Support Sartita and her community through buying an Eco-Friendly Fair Trade Fruit and Vegetable shopping bag here. These veggie bags make a great eco-friendly gift!
---
Leave a comment
Comments will be approved before showing up.
---
Also in Fair Trade Stories & Case Studies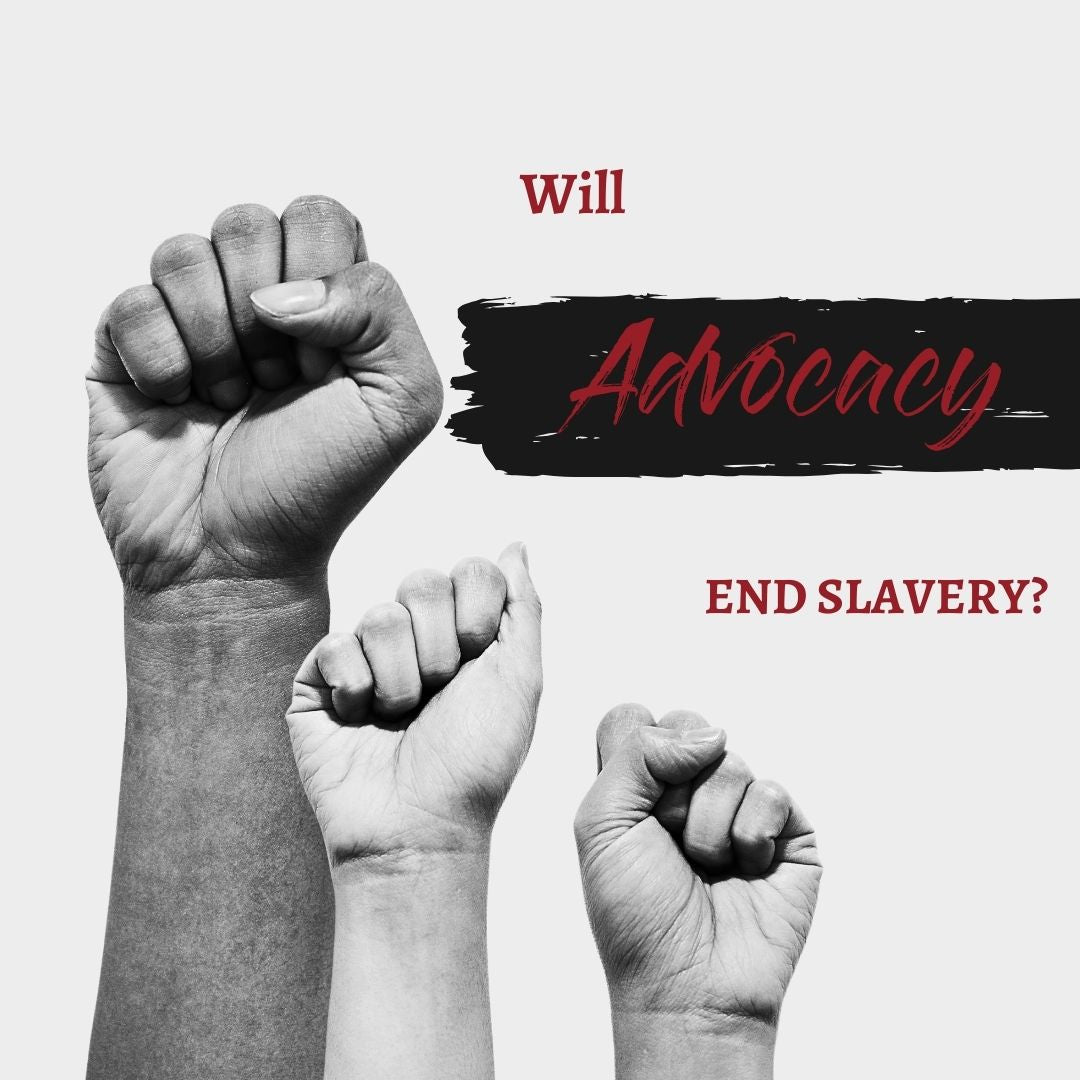 In the urgent battle against modern-day slavery, we must confront a crucial question: Is advocacy alone enough? Will advocacy end Modern day slavery?  Is lobbing government, running awareness campaigns about slavery, sending letters to companies about their supply chains all enough to see systematic change?
In the blog "Embracing Shalom: Beyond Peace, Toward Wholeness," the profound meaning of the Hebrew word "Shalom" is explored . Beyond its translation as "peace," Shalom represents complete wholeness and harmony, encompassing physical, emotional, and spiritual well-being. The blog looks at its historical roots, its significance across religions, and the personal challenges it poses. Embracing Shalom necessitates confronting biases, changing thinking patterns, and facing pain and difficult situations. Despite the discomfort, this transformative journey leads to self-discovery and compassion. The blog encourages readers to reflect on how they can bring Shalom to themselves and others, emphasizing that it's not just a destination but an ongoing, evolving process fostering inner harmony and peace in a chaotic world.
"In this heartfelt blog, I share my personal journey as a dyslexic individual and the transformative power of embracing neurodiversity. Through my experiences, I've shaped Uplift Fair Trade into a haven where everyone, regardless of ability, can shop comfortably. The blog delves into the inclusive ethos behind our unique shopping experience, emphasising empathy, understanding, and genuine care for all, from where we source our products to the end user.