A Fair Trade Story During the Coronavirus - Artisan Stories

A Fair Trade Story About Sajad Ali From Care Kashmir
Fair Trade Stories & Case Studies
---------------------------------------------
Fair Trade Artisan Stories

Bringing you stories from artisans across the globe!
 By Pradeep Krishnappa

         Sajad Ali working in his home-based workshop, before COVID-19 lockdown.

As the world becomes a war zone and battles the pandemic of coronavirus in over 200 countries as of today, as responsible individuals we need to do our part by doing nothing but staying at home. Social distancing and imposing self-quarantine is the key ammunition to this fight and will help flatten the curve of daily cases that puts pressure on our health care systems.
However, not everyone can afford to stay at home. We would like to bring you stories of various Fair Trade Warriors around the world. These artisans are fighting the present uncertainty and unforeseen challenges of not only fighting for their daily bread but also combating the evil of the boredom. As Fair Trade enthusiasts we at Uplift are bringing you a series of stories from our Fair Trade producers across the globe.

Artisan: Sajad Ali
Organisation: Care Kashmir 
Location: Kashmir Valley, India
Craft Specialty: Paper Mache, Suede Leather
Sajad Ali is the Artistpreneur (Entrepreneur)  who founded Care Kashmir. As the name suggests, he is passionate about his region and people. In spite of Kashmir being a conflict prone region, he is determined to preserve Kashmiri art and craftsmanship while employing local people displaced from nomadic lifestyles. After associating himself and his organisation with the Fair Trade Movement he has been able to grow his business, pay it forward, and connect to local artisans with Fair Trade buyers across the International Fair Trade community. 
Care Kashmir is a home-based workshop started more than a decade ago. Now the operation has grown to 15 members, 5 women and 10 men, who share responsibility for the organization with Ali. 
Working in Fair Trade allows many families to provide opportunities like education and social security so that they can have better and more dignified lives. Ali Explained that as an artist he wants to see these traditional crafts being preserved, so it is encouraging for him to see a second generation of his family and artisan community taking over the culturally Kashmiri techniques.  
It can be difficult for these handcrafted ethical businesses to grow in a way that remains true to their original values, so he is happy to see that the present generation is recognising the value chain businesses and selling sustainable Fair Trade products in Fair Trade shops.   
Sajad is proud to say that paper mache craft is an age-old technique in the Kashmir region. At Care Kashmir they only use recycled or upcycled papers. The colour and varnish used to decorate are safe and environmentally friendly; the agents and modants are very carefully extracted from natural resources in and around the region. 
For community-based Fair Trade businesses that are completely operated outside conventional office setting, it has been challenging to provide fair working conditions/environment in the current pandemic.  
"The situation we are in is a shared challenge whether it's in the Kashmir valley or elsewhere in the world, in this pandemic," Sajad Ali said. 
Artisans working together in the Care Kashmir workshop before social distancing was the norm.
What is it like for these artisans to be in a lockdown? "It's boring to death," Sajad said with a smile. Lockdown in India is very strict- the rule of law is that you can literally be beaten up if you are seen outside on the streets. So they are trying to stay at home as instructed by the government . "Although we are home-based workers, unfortunately we cannot complete our craft without a few raw materials that are only available at local markets, which are not open during the lockdown," Ali said.
Ali and Care Kashmir are very hopeful that the future is going to be bright after the corona pandemic has passed. They dream of going abroad to exhibit their work to the international fair trade community. There is no harm in dreaming, cause someday it can be a reality.  
Sajad Ali doesn't want to miss a chance to let us know about his best Fair Trade Product, the "Tree of Life". He explained why it is his favorite product: "Fair Trade is like the tree in the garden that's bearing fruit for the needy with dignity."
Tree of Life designs by Care Kashmir coming soon to Uplift Fair Trade...
Support Sajad Ali and Artisans from Care Kashmir by shopping here!
---
1 Response
Leave a comment
Comments will be approved before showing up.
---
Also in Fair Trade Stories & Case Studies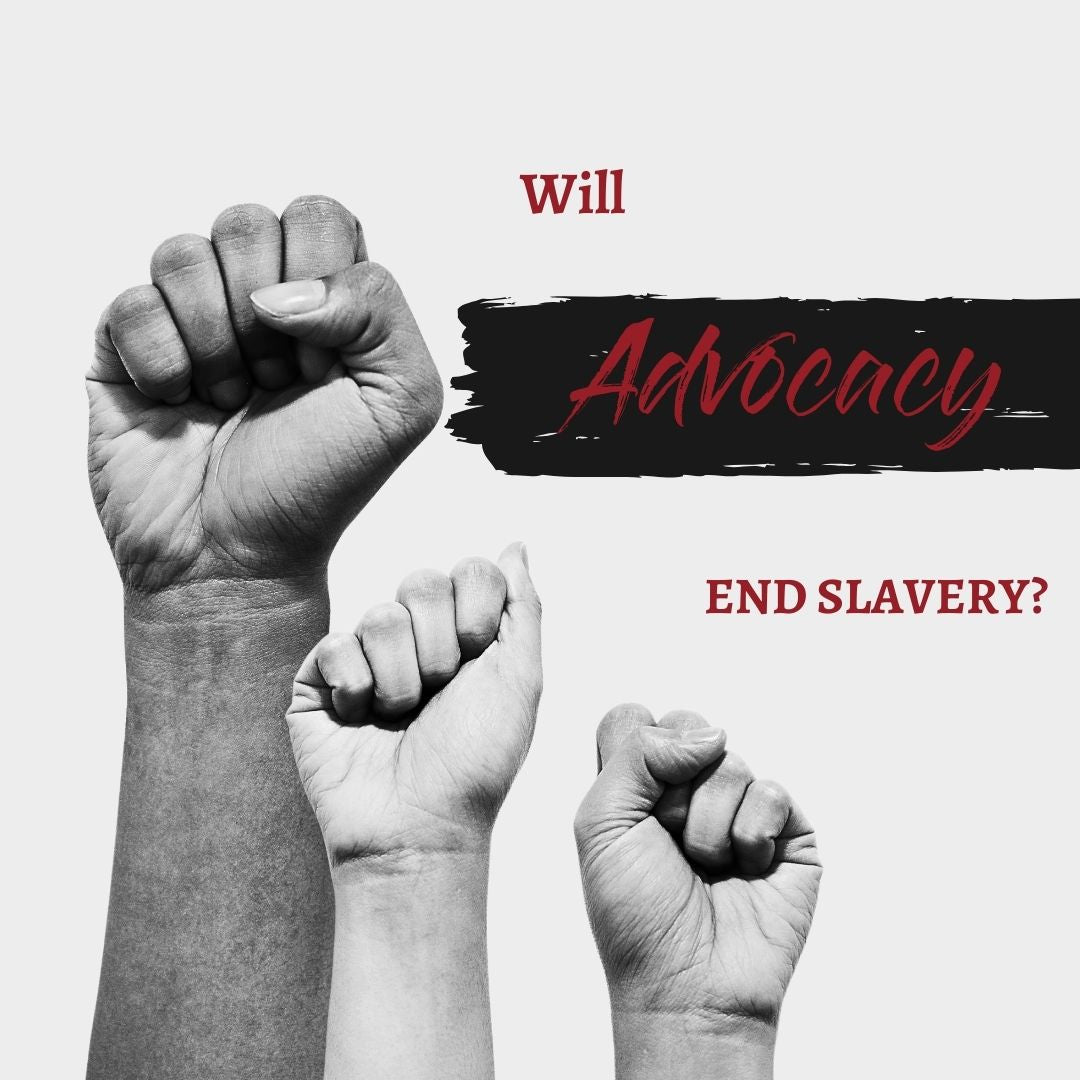 In the urgent battle against modern-day slavery, we must confront a crucial question: Is advocacy alone enough? Will advocacy end Modern day slavery?  Is lobbing government, running awareness campaigns about slavery, sending letters to companies about their supply chains all enough to see systematic change?
In the blog "Embracing Shalom: Beyond Peace, Toward Wholeness," the profound meaning of the Hebrew word "Shalom" is explored . Beyond its translation as "peace," Shalom represents complete wholeness and harmony, encompassing physical, emotional, and spiritual well-being. The blog looks at its historical roots, its significance across religions, and the personal challenges it poses. Embracing Shalom necessitates confronting biases, changing thinking patterns, and facing pain and difficult situations. Despite the discomfort, this transformative journey leads to self-discovery and compassion. The blog encourages readers to reflect on how they can bring Shalom to themselves and others, emphasizing that it's not just a destination but an ongoing, evolving process fostering inner harmony and peace in a chaotic world.
"In this heartfelt blog, I share my personal journey as a dyslexic individual and the transformative power of embracing neurodiversity. Through my experiences, I've shaped Uplift Fair Trade into a haven where everyone, regardless of ability, can shop comfortably. The blog delves into the inclusive ethos behind our unique shopping experience, emphasising empathy, understanding, and genuine care for all, from where we source our products to the end user.