Craft Soldiers - Preserving Traditional Crafts and Empowering People Living with Disability in Kashmir through Fair Trade
Empowering People Living with Disability in

Kashmir through Fair Trade | Tariq Ahmad Mir, Special Hands
Fair Trade Stories & Case Studies
---------------------------------------------
FAIR TRADE ARTISAN STORIES

Bringing you stories from artisans across the globe!
 By Pradeep Krishnappa
Uplift Fair Trade brings its spotlight on our partner organization, Special Hands Kashmir. Tariq Ahmad Mir, Founder Special Hands, chose to work with artisan and develop traditional craft instead of choosing a 9 to 5 Government job.  
Tariq Mir, in his home workshop during COVID-19 Lockdown. Artisan wearing mask at work.  
Artisan - Tariq Ahmad Mir
Organization - Special Hands Kashmir
Location - Srinagar, India
Craft Specialities - Sozni stitch (Kashmiri Hand Embroidery) 
Tariq Ahmad Mir, graduated with a Bachlor of Education, Master of Arts and NET (National Eligibility Test - the highest level exam in India)  from Srinagar and was keen on becoming a teacher in Srinagar valley. Unfortunately, he was rejected and discriminated based on his medical disabilities. He then explored his love towards his own craftsmanship and created a line in handcrafted cashmere and pashmina stoles and shawls, inspired by Kashmir Valley's ancient technique Called "Sozni" (Hand Embroidery Stitch). The group is working on traditional craft and reviving hand embroidery techniques for many decades now. Taking forward the legacy of craft Tariq Mir now employs 40 Artisans with similar medical conditions and trying to give a decent and dignified life through Fair Trade. Recognising his hard work and efforts Fair Trade India has awarded him a fellowship of "New Indian Artisan" and the State Government honoured him with the states highest award in the field of art and craft.  
Tariq Ahmad Mir Receiving award by the Jammu and Kashmir State Govt. official. 
All the Artisans employed by Special Hands Kashmir are the breadwinner of their respective families. Hence, livelihood generated by the organization is very important for the Artisans and their families. Tariq Mir, said.   
"Days before the pandemic were full of joy and enthusiasm. All of us are so passionate about work; everyday sunrise is a new ray of hope for our craft. We are not only making products to get our livelihood but also to promote and preserve our traditional craft. 
COVID 19 has changed everybody's life, definitely for me and my Artisans; There is a saying in our community: A normal day filled with work is like being soaked in honey. But now, we are feeling suffocated as if we are imprisoned in our own homes without work." Say's Tariq Mir.  
Tariq Mir with the Special Hands team. Before Pandemic. 
"Fair Trade has helped in various ways for me and my Artisans. As a challenged person I can understand the compassion of my Artisans and colleagues. We want to be independent and do things on our own. We do not want sympathy; we need appreciation towards the work we do. Special hands, take utmost care towards our Artisans and follow Fair Trade standards and principles and make sure they are aware about their rights and do not get discriminated against for their disabilities. Our main focus is on Gender equality, Discriminations and Fair wages. 
We consider our Artisans as our craft soldiers, who are protecting our art and craft of our country. We empower and prepare them towards high quality standards in craftsmanship so they are ready to take on any size orders domestically and internationally. Fair Trade has given us a lot of opportunities to present our views about our community work and It has also helped us to meet the clients directly so there is no exploitation of the Artisans." Tariq Mir, said.  
Picture of Tariq Ahmad Mir's Favorite Fair Trade shawl inspired by Chinar Tree and Hand embroidered by Tariq Mir on Cashmere shawl.
The majestic Chinar trees are the symbol of hope in the valley so it's very appropriate for the present situation as everyone is hopeful of the future and waiting patiently. Tariq Mir, Said! 
Read about our visit to Special Hands back in 2015 here.
You can find shawls made by Special Hands in store! We have a new order ready to send off from India on its way soon. 
---
1 Response
Leave a comment
Comments will be approved before showing up.
---
Also in Fair Trade Stories & Case Studies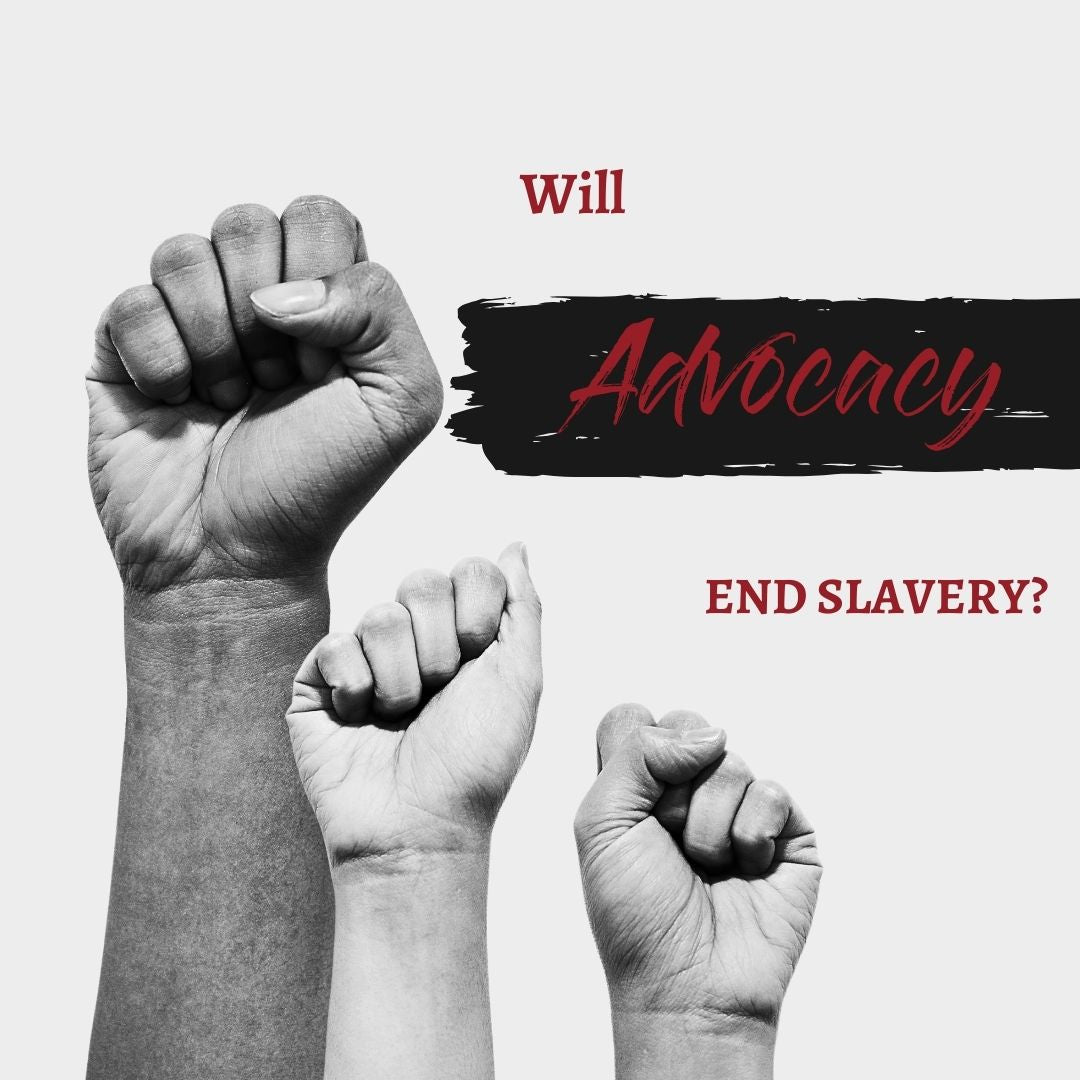 In the urgent battle against modern-day slavery, we must confront a crucial question: Is advocacy alone enough? Will advocacy end Modern day slavery?  Is lobbing government, running awareness campaigns about slavery, sending letters to companies about their supply chains all enough to see systematic change?
In the blog "Embracing Shalom: Beyond Peace, Toward Wholeness," the profound meaning of the Hebrew word "Shalom" is explored . Beyond its translation as "peace," Shalom represents complete wholeness and harmony, encompassing physical, emotional, and spiritual well-being. The blog looks at its historical roots, its significance across religions, and the personal challenges it poses. Embracing Shalom necessitates confronting biases, changing thinking patterns, and facing pain and difficult situations. Despite the discomfort, this transformative journey leads to self-discovery and compassion. The blog encourages readers to reflect on how they can bring Shalom to themselves and others, emphasizing that it's not just a destination but an ongoing, evolving process fostering inner harmony and peace in a chaotic world.
"In this heartfelt blog, I share my personal journey as a dyslexic individual and the transformative power of embracing neurodiversity. Through my experiences, I've shaped Uplift Fair Trade into a haven where everyone, regardless of ability, can shop comfortably. The blog delves into the inclusive ethos behind our unique shopping experience, emphasising empathy, understanding, and genuine care for all, from where we source our products to the end user.