Benefits of Buying Fair Trade Products (5 Reasons to Buy Fair Trade)
What are the Benefits of Buying Fair Trade Products?
Fair Trade exists to encourage businesses to adopt ethical supply chains, encourage consumers to shop more ethically and empower and create opportunity for those who are disadvantaged and suffer existing unethical systems.
We want to explain why people (or consumers) should be of buying Fair Trade products and how each Fair Trade purchase can have such positive impact on the people who make the product.
1. Fair Trade Benefits 'The People Behind The Product'
'The people behind the product' (the Producer, the Maker, the Artisan, the Craftsperson) are the people that put in the hardwork to learn the skills to make the products we consume.
Unfortunately, slavery and trafficking still exists today. Many lives are forced into unfair working conditions and are neglected the most basic human rights including 'the people behind the product'.
What's Currently Wrong With the Traditional System
Unethical Supply Chains
The problem with traditional product manufacturing is that there are so many different points of the supply chains which leads to little communication between the producers and the business that sell those products. It's so common for the business selling the products as well as consumers to have very little idea who made their products or even how the product was made. This is due to the businesses only working with the 'middle man'. 
Unfair Working Conditions
Most businesses set up their manufacturing in a way that lowers their cost of production to maximise profits, however, it often ends up being unethical, putting profits before people. It's very common for these types of businesses to offshore their manufacturing to countries like Asia since laws are less strict and there is little to no monitoring of what's happening in the workplace.
Some of the negative things that occur because of this:
Unsafe/dangerous working conditions
Workers being underpaid
Slavery and trafficking
Basic human rights are denied
Little or no opportunities for people in disadvantages positions (ie disabilities)
Businesses don't share what happens behind closed doors because it might negatively impact the credibility and reputation of their brand. It's very easy and common to dismiss the hardwork and effort that goes into making these products. More than often both businesses and consumers only worry about the product itself rather than knowing what happens behind the scenes. This is a deliberate act so consumers don't ask questions.
The Fair Trade Difference
The great thing about buying Fair Trade is it isn't just about refraining from slavery or unethical business practices, it's about empowering those who are disadvantaged while ensuring slavery or unethical business practices don't occur. Generally Fair trade is focused on empowering artisans considered physically, mentally and/or disadvantaged.
Fair Trade also makes an effort to involve employees in the decision-making process, whether that be product designs or other deicisions that need to be made within the organisation.
For Uplift, this direct contact and relationship building with Artisans is extremely important. When they have a crisis, we stand with them and support them. It's like holding hands across the world.
The 10 Fair Trade Principles
The 10 Fair Trade principles are what really makes Fair Trade difference. The 10 principles define the term "Fair Trade" and how Fair Trade organisations are monitored and assessed. All Fair Trade organisations must comply and strive in these ten areas.
Creating Opportunities for Economically Disadvantaged Producers
Transparency and Accountability
Fair Trading Practices
Fair Payment (Fair Prices, Fair Wages, Local Living Wage)
Ensuring No Child Labour and Forced Labour
Commitment to Non Discrimination, Gender Equity and Women's Economic Empowerment and Freedom of Association
Ensuring Good Working Conditions
Providing Capacity Building
Promoting Fair Trade
Respect for the Environment
Learn more about the Fair Trade Principles in detail here
2. Fair Trade Benefits Consumers
Buying Fair Trade products is great for consumers who have a lifestyle of purchasing from those who support disadvantaged people around the world, supporting a good cause, take part in environmentally and sustainably conscious shopping.
Know and Trust Where Your Products are Made
Lots of us as consumers like to know how and where our products are made. As mentioned earlier in the article, one of the 10 Fair Trade Principles is transparency and accountability. If a business is considered 'ethical', it should be able to be transparent on all levels, especially when it comes to sharing how the product was made and who made the product to customers.
Global Mamas is a great example of a Fair Trade organisation that connects their clothing producers with the consumer. The amazing thing about Global Mamas is that their product tags have the names of the people who made that individual piece of clothing!
Just remember, when you buy Fair Trade products are buying the most ethically recognised products!  Lots of Fair Trade products are usually Artisan and handmade, so know that each and every product is uniquely made.
Supporting Your Favourite Local Businesses
Many organisations that sell Fair Trade products in Australia are local retailers, so more than often when you buy a Fair Trade product, you are not only supporting Fair Trade, you are helping support local businesses that exists for a great cause. If you like to support small local businesses, supporting Fair Trade might be the way to go!
Great for Eco-Friendly Shoppers
If you are a sustainably conscious shopper, buying Fair Trade products is worth considering. Fair Trade organisations see caring for the environment as a priority. You'll find lots of Fair Trade products are made from recycled, upcycled or sustainable materials.
Quality Made
Quality is also a priority for Fair Trade, especially when the products are made by  highly skilled Artisans. Quality is also usually better so items last longer, in the end, making it better value for money. 
3. Economic Benefits to Fair Trade
Creating Sustainable Livelihoods
One of the main aims of Fair Trade is to create opportunity. One of those opportunities is to provide disadvantaged people around the world with jobs that pay fairly and work in safe conditions, so they are ensured human rights and are able to support their families. Creating sustainable livelihoods is key here. Here are some of the postive impacts Fair Trade creates for these people and their familes:
Less domestic violence cases - women earning
Children getting education
Women's empowerment
Health needs taken care of
Food on the table
Keeps Local Businesses Surviving
Many Fair Trade organisations in Australia are local retailers, so more than often when you buy a Fair Trade product, you are not only supporting Fair Trade, you are helping support local businesses that exists for a great cause. Without supporting these local businesses and buying Fair Trade, Fair Trade has less of an impact. 
4. Environmental Benefits to Fair Trade 
One of the 10 Fair Trade principles is to respect the environment. Fair Trade manufacturers generally use recycled, upcycled or sustainable materials to make their products. If you are an eco-friendly shopper, buying Fair Trade products would be a great idea!
It's also important for Fair Trade organisations to respect the environment in day-to-day operations and decision making. Here at Uplift Fair Trade, we do our best to minimise the use of plastics and reduce waste. As a Fair Trade retailer, we don't give our customers plastic bags to hold their goods together. Alternatively, we make our own paper bags from recycled newspapers, magazines and posters. We do the same for online orders too.
5. Buying Fair Trade Products is Easier Than Ever
The way we buy and consume products has made a massive shift to online shopping in recent days. You are able to buy Fair Trade goods and gifts and get them delievered to you within a few days. And because buying products online is easier, supporting Fair Trade is just as easy!
There is also a rise in Fair Trade, ethical and sustainable shops opening. This means you can make you local shopping more impactful. 
If you're in the Blue Mountains or Sydney area and would like your own portable Fair Trade shop or would like to host a Fair Trade event, Uplift might be able to help. Contact us if this interests you and your local community, business, school or organisation. If you are eager to buy a Fair Trade product today, feel free to start shopping on our website! 
---
1 Response
Leave a comment
Comments will be approved before showing up.
---
Also in Fair Trade Stories & Case Studies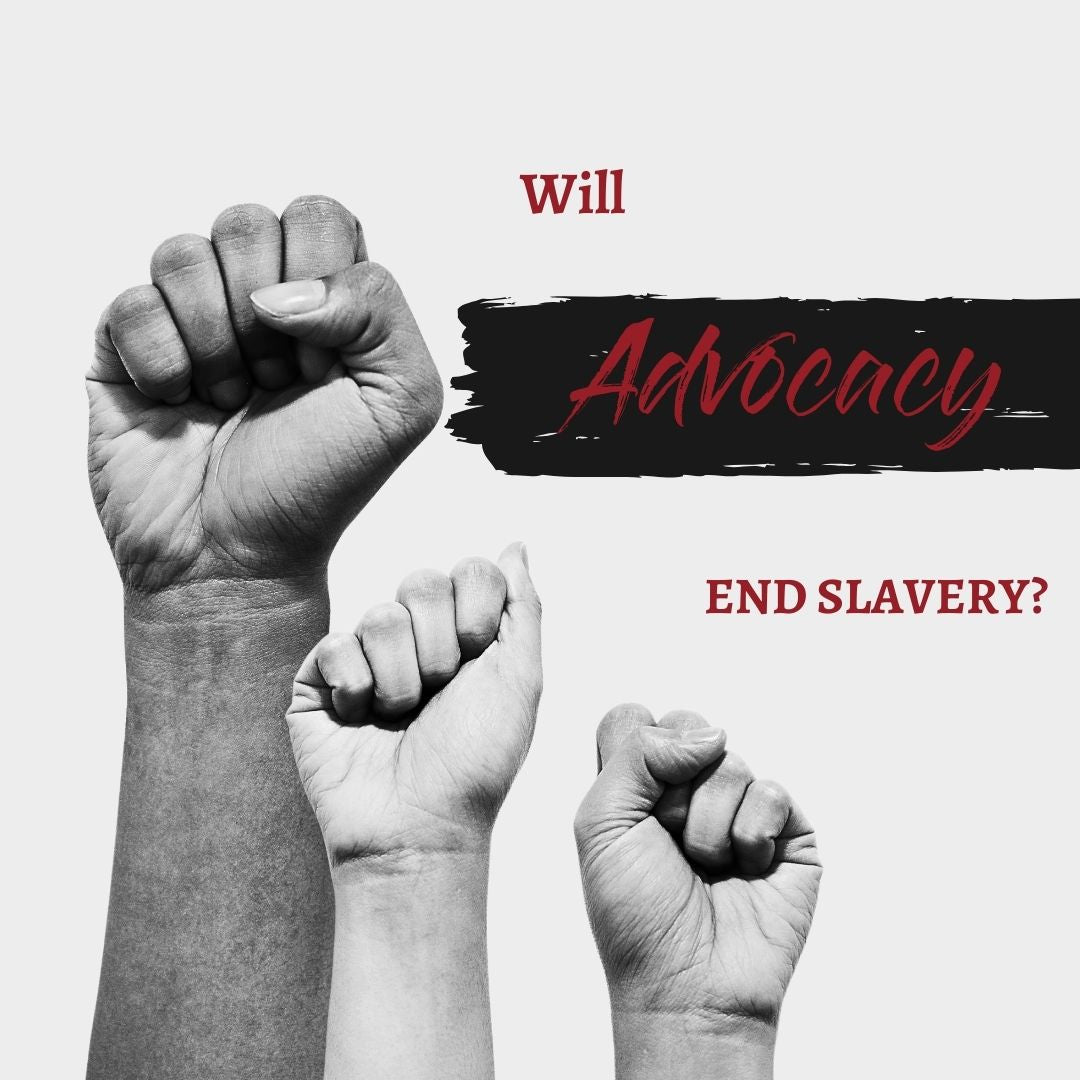 In the urgent battle against modern-day slavery, we must confront a crucial question: Is advocacy alone enough? Will advocacy end Modern day slavery?  Is lobbing government, running awareness campaigns about slavery, sending letters to companies about their supply chains all enough to see systematic change?
In the blog "Embracing Shalom: Beyond Peace, Toward Wholeness," the profound meaning of the Hebrew word "Shalom" is explored . Beyond its translation as "peace," Shalom represents complete wholeness and harmony, encompassing physical, emotional, and spiritual well-being. The blog looks at its historical roots, its significance across religions, and the personal challenges it poses. Embracing Shalom necessitates confronting biases, changing thinking patterns, and facing pain and difficult situations. Despite the discomfort, this transformative journey leads to self-discovery and compassion. The blog encourages readers to reflect on how they can bring Shalom to themselves and others, emphasizing that it's not just a destination but an ongoing, evolving process fostering inner harmony and peace in a chaotic world.
"In this heartfelt blog, I share my personal journey as a dyslexic individual and the transformative power of embracing neurodiversity. Through my experiences, I've shaped Uplift Fair Trade into a haven where everyone, regardless of ability, can shop comfortably. The blog delves into the inclusive ethos behind our unique shopping experience, emphasising empathy, understanding, and genuine care for all, from where we source our products to the end user.